High-Quality Gutter Installation Service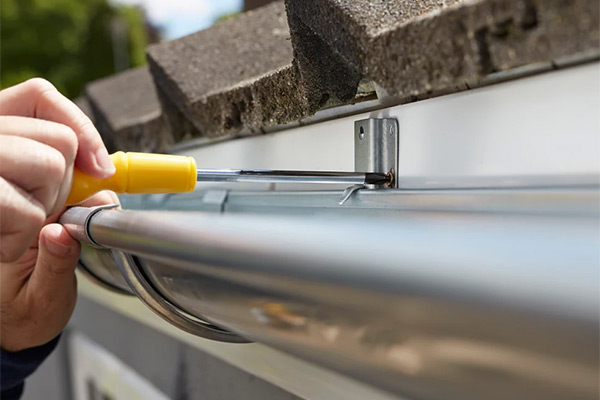 If you come to us for professional roofing services and you also need gutters, Evans Roofing Home Repair, Inc. can complete a gutter installation along with your roofing project. Quality gutters are important to protect your new roof, the siding and the overall structure. By quickly moving rainwater away when a storm hits, gutters and downspouts help prevent water damage. We will make sure you get the high-quality gutters you need to ensure water damage doesn't affect your property.
Benefits of Seamless Gutters
Seamless gutters are considered the best design in gutter systems today. Unlike older gutters with sections that can allow leaks between the gaps, seamless gutters are manufactured in a continuous piece, custom-cut to fit your property exactly. The only seams are at the corners! This improved design further helps prevent water damage to the building.
Unsure If You Need New Gutters? Look for These Issues
Gutters and downspouts are only useful if they're reliably moving water away from a building. If they become damaged, they might not be protecting your investment at all or, worse, they could be contributing to water damage. If you suspect your gutters have a problem, you can look for these signs of damage:
Gaps between gutter sections
Cracks or holes in gutters
Rusted gutters/downspouts
Gutters pulling away from the roof
Water pooling at the foundation
While clogged gutters can easily be cleaned to keep gutters working properly, any issues beyond minor clogs should be inspected by a professional. Contact us today to get started.
Ready to Begin a Roofing & Gutter Installation Project?
Evans Roofing Home Repair, Inc. can coordinate any gutter installation in conjunction with our roofing services. Get in touch with us today for a free estimate! Call us at (319) 621-3498 or submit our online form and we'll be happy to help.